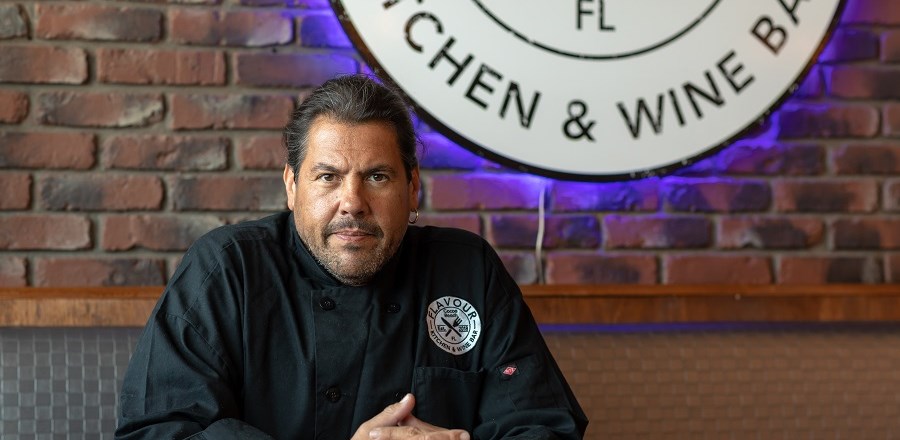 With over 30 years of experience, Chef Jason Bunin has been involved in some of the most prestigious restaurants in New York City. His first NYC stepping stone started at Petrossian Restaurant where he first shaped and molded his love for the culinary field. At the time, it was one of the world's best caviar and champagne establishments. Under the former chef of Bouley's empire he developed a gastronomic love for creating culinary delights.
He then ventured on to Oceana Restaurant, under Rick Moonen's knowledge of 3-star seafood dining. There, he became the Sous Chef for over 2 years. Next was Patria Restaurant, where he was Chef de Cuisine for 3 years under Douglas Rodriguez's Neuvo Latino cuisine, which was twice rated 3-stars in the New York Times.
Longing for a chance to become The Chef, he found opportunity at The Knickerbocker Restaurant, an east village neighborhood place where he set new heights by creating his own rendition of sexy steakhouse cuisine. Jason, as the Executive Chef, turned the Knickerbocker into a diverse and well-rounded dining establishment. He also had a special appearance at the Soho Grand Hotel.
Still longing for a higher culinary encounter, he developed a trio of restaurants, each with a different concept. Vintage Irving, a wine bar which featured absinthe and tapas; Sidebar, an eclectic view to sports bar cuisine; Hudson Terrace a night club with exciting late night fare, The Ainsworth where he created one of the best sports-gastropub experiences in NYC, Special Event Catering at Deity in Brooklyn, and Pino Wine bar where he became partners in a highly successful intimate open kitchen, dining atmosphere.
"When you enter my restaurant, it's as if you entered my living room!"
~Chef Jason Bunin